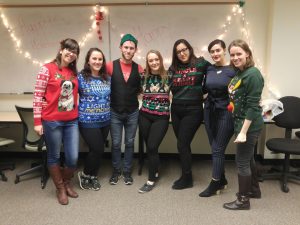 DEMSA will be holding a number of social, academic, and professional development activities throughout the year for graduate students in the DEM program. Students will be notified of events via email from the graduate program assistant. Please see below for a calendar of events:
Fall Semester 2018:
DATE/TIME
EVENT
LOCATION
September 27th
7:30 - 10:30pm
Welcome  Night
Earlscourt BBQ
1278 St. Claire Ave W.
October 18th
7:30 - 9:30pm
Alumni Panel and Networking Event
Harry Crowe Room (ATK 109)
November 1st
6:00-8:00pm
Toronto Police Active Attacker Awareness Lecture
Harry Crow Room (ATK 109)
More details to be announced soon.

External Events:
Disaster Recover Information Exchange Symposiums (Quarterly)
        Ontario Disaster & Emergency Management Conference - October 3-4
        Toronto Emergency Management Symposium - November 14-15